Thursday, November 02, 2006
Kate Arrives in San Diego!
And then its off to Hollywood!!
Posted by

Sam I Am
at 2:46 PM
No comments:

Above the Clouds in Idyllwild Oct. 2006
West Coast.. San Clemente Shoreline:
a water dance..
chillin' on the beach..waitin' for lunch...
San Clemente: Sept. 25th 2006
Sara and TJ take Honey for a walk..while TJ skakeboards
Sara and her roommates, Erin and Christine
The trio came to visit us while we were at Lake Skinner :)
Posted by

Sam I Am
at 1:28 PM
No comments:

Wednesday, November 01, 2006
Dang.. where the heck did the time go??? Im so not organized with this whole blogging thing.. gonna try to keep up on this..i best get my pictures together..and try to get something on here :)
Posted by

Sam I Am
at 12:43 PM
No comments:

Saturday, June 24, 2006
Our Lunch Stop on Friday.. a Great boat marina.. with big parking slips..nice docks..swimming and a nice area to hike and take pictures.
This was on the North end of Big Bear Lake...and Kids were taking advantage of the great swimming weather!
The "Hook Up" shot.. at Serrano Campground..they offer one loop (The Snowberry Loop) with full hookups (water, sewer & electric) The first thing Tim did was turn on the A/C! :)
WOW! Robins really DO Live in So. Cal!! Im so happy to see one of these lil fellas..I sooo miss them!
Clouds forming overhead..
chance of rain??
In keeping with the cheeeeee...i created some rock statues at our campsite :)
The Sierra Belle makes her way around the Boulder Island
Sat. 1pm - We stopped at Boulder Bay to enjoy a sandwich next to the water's edge.
Skies are clouding up...and temps in the high 70's.
During our lunch..it SPRINKLES :)
Posted by

Sam I Am
at 8:54 PM
1 comment:

We arrive at Lake Arrowhead, CA!
North Shore Campground:
Posted by

Sam I Am
at 6:55 PM
No comments: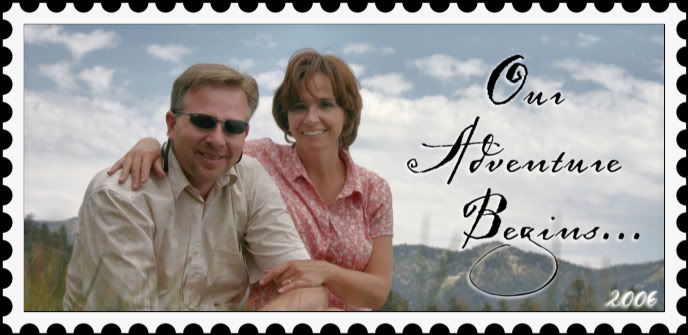 Welcome to Tim and Sam's Adventure Album!
Posted by

Sam I Am
at 6:44 PM
No comments: